as simple as booking a flight.
Enjoy a one-stop airfreight supply chain solution with competitive rates, 24/7 support and end-to-end visibility.
Air freight, when customers can't wait.
In today's competitive global trade, timing is everything. Air freight gets your shipment anywhere in the world in just a few business days. You can rely on ICNT's one-stop digital freight forwarding service to get your time-critical to its destination, pronto.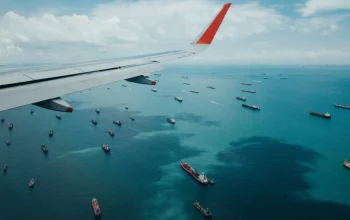 Sit back, relax and enjoy the freight flight.
ICNT's user-friendly solution makes booking and managing your air cargo almost as simple as booking a flight online! Manage your airfreight end-to-end with round the clock customer service helpdesk. No emails and no paperwork. From pickup, through customs clearance on both sides, to payment of taxes and duties, once you book, ICNT takes care of everything – proactively keeping you in the loop 24/7.
Air freight that lets your business take off.
ICNT's one-stop digital air freight service allows you to book, schedule and track your air freight shipments – 24/7 from any device. Understand your best time-cost-carrier options for every air shipment, and receive booking confirmation in minutes. Stay in control of your air shipment with track & trace, and breathe easy with flexible finance options and 24/7 expert assistance.
Our global network at your service
ICNT's extensive transport network spans around 500 nodes around the globe, providing our customers safe, fast and seamless air, ocean and land forwarding of their cargo. Ship4wd partners directly with the world's top-tier carriers and service providers, helping our customers achieve optimal transit time-to-cost and creative solutions, even during peak seasons.
Our non-asset based Road network provides you with flexibility, improved service levels, accelerated delivery, reduced direct and indirect costs and much less
Safe & Secure
You benefit from our experience in delivering effective solutions to the complex global supply chains of some of the world's biggest corporations.
Fast Delivery
You benefit from every innovation, whether it involves a simple extension to our Air and Ocean Freight products, whether it means a development in warehousing.
24/7 Support
All of which explains why you'll find the team of outstanding support at TransCargo ready to apply their passion for solutions in support of your business.