Discover our capabilities and network
ICNT Logistics Inc. is an entrusted Freight Forwarder and Supply Chain Solution Service Provider for over 1,000 clients in North America. Our expertise in transport management and planning allows us to design a solution that meets your needs and also quickly respond to any event disruptions, such as weather or port congestion. Our enthusiasm for client service and communication allows us to provide personalized service with dedication.
We work with the best people, the best carriers, and the best system in the market; we provide the best solution to our clients. Through our global network of control towers and state-of-the-art technology, we are able to monitor and dynamically react to situations such as adverse weather, potential strikes or congestions, or heavy traffic, meaning that your goods are always traveling the most efficient route.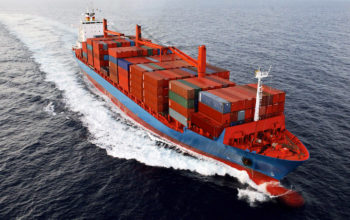 Ocean Freight
Full Container Load (FCL)
With ICNT, we offer a flexible FCL delivery product that's customized to fit into your supply chain however it best suits your business needs. From the first mile to the last mile, ICNT provides fully integrated transport for your full container loads. Whether you need a logistics partner for one section of your supply chain or multimodal services, we have got it covered.
Less-than-container Load (LCL)
At ICNT, our priority is to ensure that our clients experience seamless transportation, easy management, and cost-efficiency. We offer reliable, simple, and fast LCL services for your supply chain.ICNT combines the benefits of standardized operations and an integrated hub and gateway structure based on our long-term experience and a robust worldwide network. This means you get the reliable and seamless service you expect – around the globe and door-to-door.
Air Freight
In today's "need it yesterday" business world, air freight plays a critical role in your company's global supply chain.
Your customers have set the bar high when it comes to service, responsiveness, and quick fulfillment. Whether you need to ship temperature-sensitive immunizations to patients quickly, get your high-dollar electronics to retailers for a big promotion, or send a critical part to a stalled assembly line within a few hours, air freight is the solution.
The fastest way to get goods to their destinations, air freight helps you reach these and other time-sensitive projects by providing fast delivery of cargo while minimizing unexpected delays or obstacles.
We can't make planes move faster; however, we are able to save you hours or days of time in origin and destination with our dedicated air freight department people.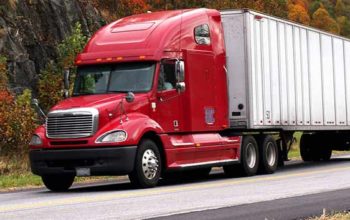 Inland Transportation
Whether you need road transport, rail transport, or both, our land shipping solutions will get your shipments wherever they need to be, punctually and reliably.
It doesn't matter if you need a single parcel shipment or want us to manage your entire surface supply chain.
Our land transport fleet can move any goods to any location.
Our freight shipping products have ensured the success of millions of ground shipments. With a track-record for quality and timely transportation, your products will be in safe hands.