Sea Freight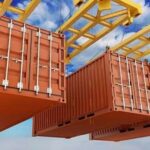 Full Container Load (FCL)
With ICNT, we offer a flexible FCL delivery product that's customized to fit into your supply chain however it best suits your business needs. From fist mile to last mile, ICNT proivdes fully integrated transport for your full container loads. Whether you need a logistics partner for onr section of your supply chain or multimodal services, we have got it covered.
With a robust global cargo shipper portfolio, we will choose the carrier that best suites your FCL freight forwarding nees. From there, our freight experts will manage your shipment from beginning to end, no matter how many modes or transport you require.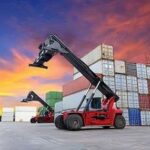 Less-than-container Load (LCL)
At ICNT, our priority is to ensure that our clients experience seamless transportation, easy management and cost efficiency. We offer reliable, simple and fast LCL services for your supply chain.
ICNT combines the benefits of standardized operations and an integrated hub and gateway structure based on our long-term experience and a robust worldwide network. This means you get the reliable and seamless service you expect – around the globe and door-to-door.